Configure Appointment Details
Appointments System
To make an appointment, either visit or telephone the surgery. If you wish to make an appointment with a particular Doctor you will need to book in advance.
We have a duty GP at the surgery daily who offer limited on the day appointments, this appointment may not be with your usual doctor. We advise calling as soon as possible to guarantee a same day appointment.
Townsend House medical centre is a training practice for medical students if you have an appointment and would rather not have the students sit in on your appointment, please let the receptionist know when booking.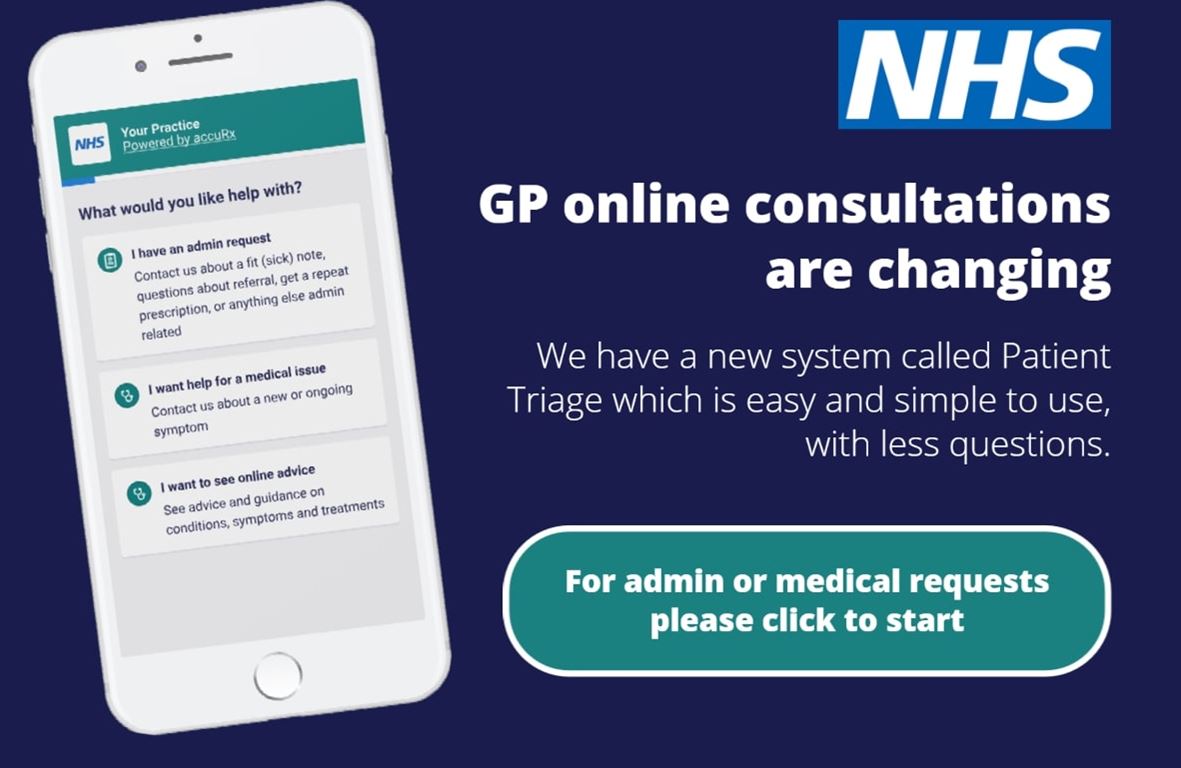 Review of Medical Conditions
We contact patients with conditions that require monitoring in order to invite them in for regular checks.
The practice will use the mobile number and/or email address provided for text messages unless you have specifically asked us not to. Please help us by keeping your contact details up to date.
Telephone Appointments
These can be requested when patients require advice or wish to discuss a matter without needing to attend the surgery. The Doctors will normally return the call at the end of surgery but we cannot ever guarantee what time the call will be made. Alternatively, the receptionist or secretary may be able to help with your query.
Waiting Room Blood Pressure Machine
Patients can take their blood pressure without needing to book an appointment to see a Nurse or Doctor. We have a waiting room blood pressure monitor; this enables patients to take their own blood pressure.
Once the machine has calculated the reading a slip with the results will then be printed, please fill in your details on the forms provided. Patients should then hand back those forms to any member of staff, patients records will then be updated accordingly.
Home Visits
These are for patients who are unable leave their house to attend an appointment at the surgery. Patients will be asked to describe the nature of the illness and provide a contact telephone number to the receptionists so that the doctors can prioritise the requests.
Please telephone 01297 20616 before 11.30am.
Visits will be made according to the severity of the condition and workload of the doctor; therefore a set time for the visit cannot be given.
Cancel an Appointment
It is important that you inform the reception staff if you are unable to attend your appointment, this will allow that appointment to be offered to another patient. If you fail to notify the Practice that you are unable to attend, you will be sent a letter informing you that you have defaulted from your appointment. Persistent defaulters maybe removed from the list.
You can also complete our appointment cancellation notification request form. This can only be used if your appointment has been arranged for more than 24 hours in advance. (excluding weekends and public holidays). You can also text to cancel your appointment.